Foamboard, gatorboard, wood, glass, plastic…there are plenty of materials out there that are great for signmaking. Maybe you've developed a booming business based on these materials and your customers never ask the question, "Can you make this out of steel, or maybe titanium?" If so, feel free to go back to what you were doing. But for those of you who might be thinking about more durable signage materials, or who've been lying awake nights wondering how to expand your signmaking business, keep reading.
You might already own a lase, albeit a small one. CO2 and some fiber lasers are used widely throughout the industry to cut many of the materials listed earlier. They're also great at etching logos and other artwork onto sign fronts. But unless you're making signage out of tin foil, the typical low-wattage laser find in any sign or trophy shop will be too wimpy for slicing through metal. For that, only an industrial laser will do.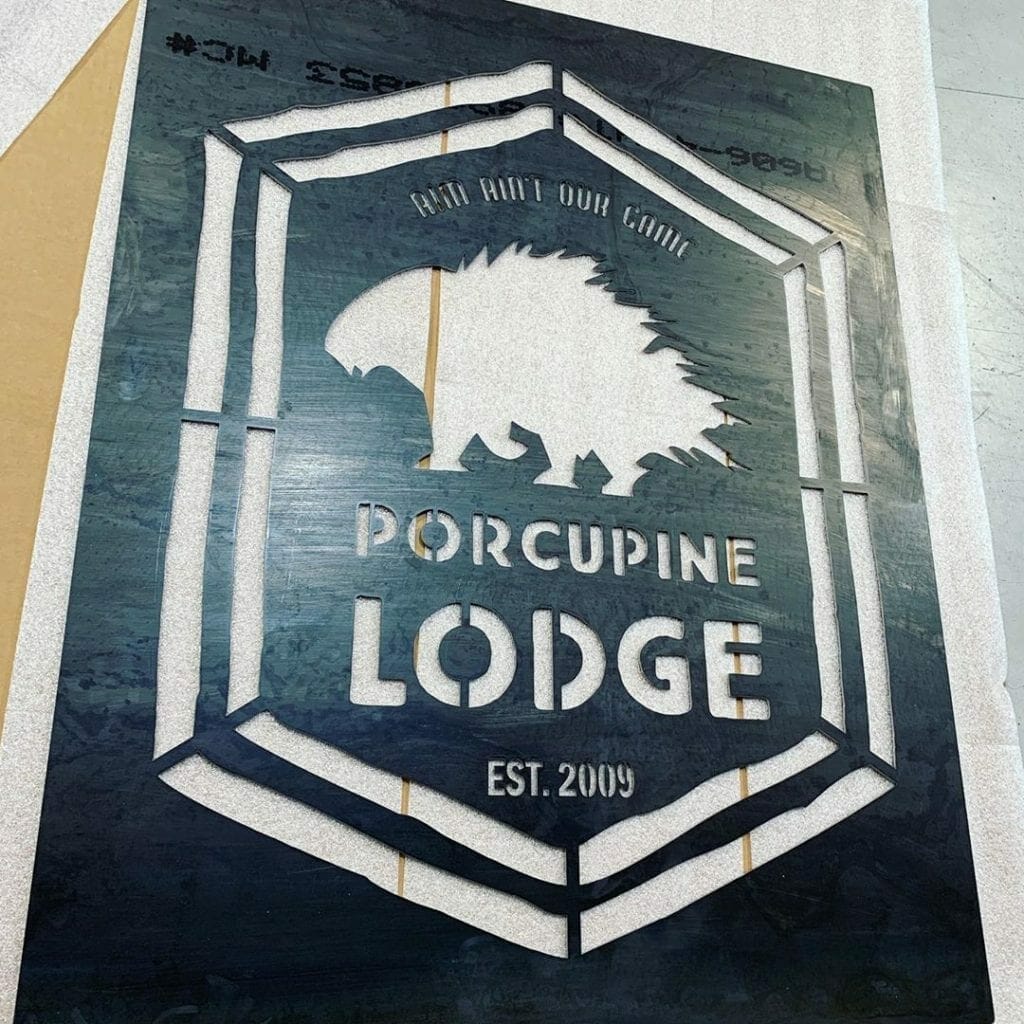 Granted, there are several alternatives to what is an admittedly expensive CNC machine tool. Square and rectangular signs can be sheared to size (assuming you have a metal shear, that is). Holes can be drilled on a drill press, and many simple shapes can be punched (again, assuming you have the tools to do so). But there's also waterjet, plasma, and oxy-fuel cutters, all of which are quite capable of slicing through metal, and all of them cost much less than an industrial laser.
There are a few things to consider, however. If you're making signs out of one-inch or thicker metal, any of these will do the trick. Waterjet ranks highest in terms of accuracy and material thickness (up to 8″ or more is possible) but is the slowest of the three just listed, and also requires special procedures for handling spent abrasive and water. Plasma and oxy-fuel are relatively fast, cost much less to implement than water jet, but tend to leave rough, discolored edges more suitable for welding than for a sign that's going to hang in the reception area of a dentist's office.
The takeaway? For metals ½-inch and below in thickness, there's no beating a CNC laser cutter. They're highly accurate, leave clean, cosmetic edges, and can slice through stainless steel, aluminum, armor plate, copper and brass—the list goes on. This is why lasers (and especially fiber lasers) are the first choice for any shops cutting parts out of sheet and plate stock.
That's all fine and good, you might be thinking, except for one thing: the price. Do a little laser cutter tire-kicking and you'll soon find that a good CNC machine costs about as much as a three-bedroom house in the suburbs, bringing you no closer to your goal of getting into the metal signage business. Now what?
Don't despair. We at SendCutSend hear this sad story quite often, but there is a happy ending (and is, in fact, why we started the business). SendCut Send is a quick-turn laser shop. We specialize in low-volume cutting of signage, mechanical components, decorative items, and the like. We stock a wide variety of metals, and can help with finishing options like painting, anodizing, straightlining, and more. For those who can't afford or can't yet justify their own laser cutter (as well as shops that have a laser cutter but can't keep up with customer demand), it's a price competitive alternative to turning away business.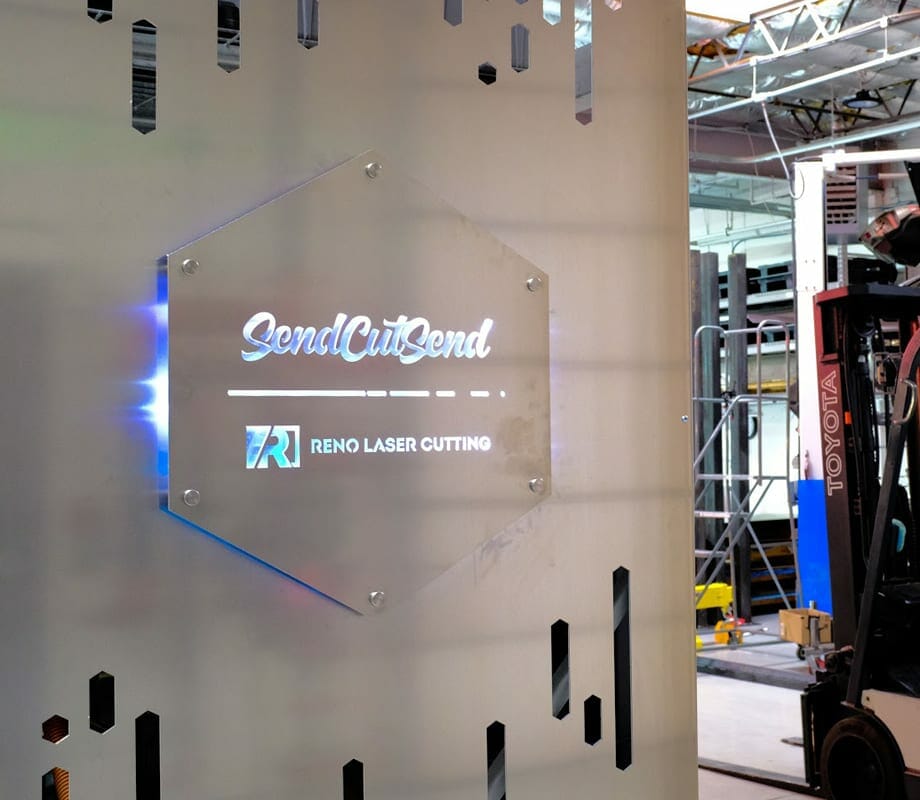 How does it work? Just upload your CAD file or drawing, choose your preferred metal and thickness, and click the order button. Your parts will arrive in three business days or less, and we even cover two-day shipping costs on standard orders. It's not quite as cool as owning your own laser, but having us in your back pocket could just be a great way to get there. And the next time a customer asks whether you can make their sign (or whatever) out of steel, titanium, or 4130 Chromoly, your answer will be, "Sure, no problem."