Manufacturing company that specializes in the cutting, forming and machining of a variety of metals and materials, now offers waterjet services for thick metals and composites.
(RENO, Nev.) – SendCutSend has been cutting more than 125 materials using fiber lasers and CNC routing for several years and as of today has expanded their services to include waterjet cutting. The manufacturing company is the first in its industry to offer this service at affordable prices alongside a 2 to 4-day turnaround time that SendCutSend delivers to customers.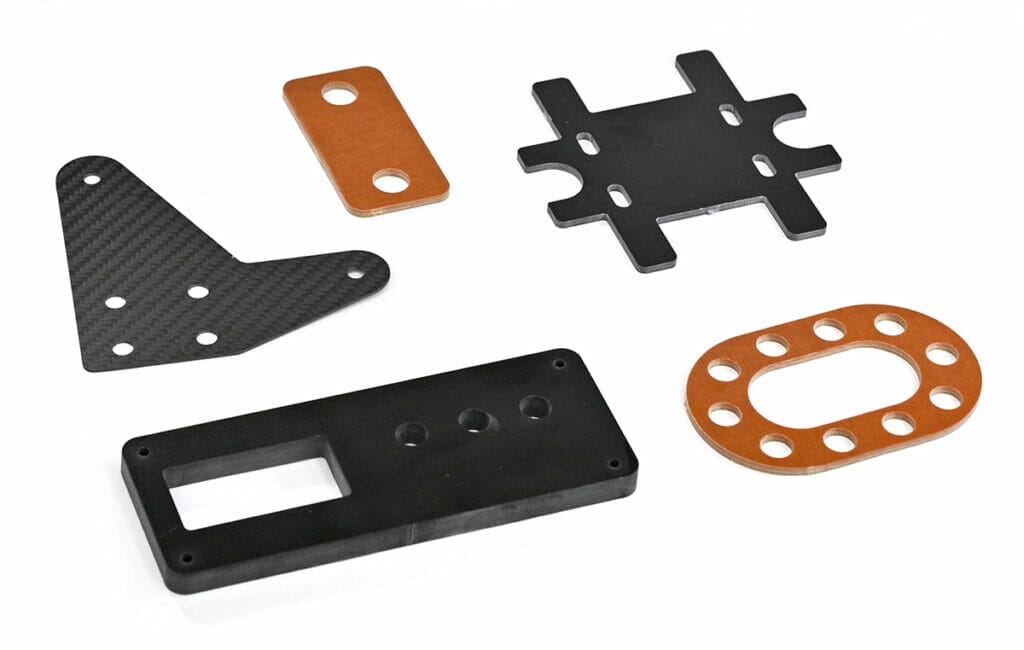 Until now, waterjet cutting parts has been a slow and expensive process for businesses. If parts needed to be sourced quickly, the price would reflect the time restraints. By creating a highly customizable waterjet process that is also automated, SendCutSend is able to provide everyone from small to medium-sized businesses to individual makers and hobbyists fast, efficient, and affordable waterjet services.
Ordering parts is easy through SendCutSend's online instant quote platform. When an order is placed, the company will choose the best possible cutting technology for the parts. Since materials behave differently during the machining process, they consider the type of material, material thickness, project complexity, and cost when determining to cut parts on the waterjet, fiber laser, or CNC router. Typically, thick metals and composites are better suited for waterjet cutting.
SendCutSend offers several finishing processes for cut parts including deburring, tumbling, tapping, and powder coating. No matter how large or small the part, the company guarantees a turnaround time of 2-4 days on most orders.
SendCutSend has effectively changed the face of modern manufacturing through innovative laser cutting and waterjet cutting services that slash turnaround times, cut costs and create a fully customizable solution for businesses in need of parts. SendCutSend is empowering businesses to take the quality, quantity, and cost of their parts into their own hands by creating an online platform where users come to upload their design, obtain an instant quote, and order parts in no time flat.