Custom vehicle demonstrates modern AI-enabled manufacturing techniques
(RENO, Nev.) – SendCutSend has been offering innovative laser cutting and waterjet cutting services to businesses in the U.S. since 2019. As of today, SendCutSend is expanding their services to Canada. SendCutSend's fully customizable automated process allows business owners, fabricators and makers across Canada to receive custom laser and waterjet cut parts delivered within a matter of days.
Custom parts can be delivered anywhere in Canada, and SendCutSend has made shipping hassle free for customers. Every order being delivered to Canada includes:
$19 flat-rate shipping, on all standard orders
2-4 day production time from the time the order is placed
2-4 day transit time to all major Canadian cities including Montreal, Vancouver, Calgary, and Toronto
All taxes and duties are collected by SendCutSend for quick and easy shipping
SendCutSend has made a name for themselves in the laser cutting industry with their expedited turnaround times, affordable prices, and quality customer service, all of which will extend to northern customers.
"We know there's a huge demand for rapid manufacturing in Canada," said Jim Belosic, CEO of SendCutSend. "We've always planned on shipping North but we wanted to make sure that we could continue to offer our quick turnaround times and affordable shipping to our Canadian customers. We've made the process as seamless as possible; there's no hidden fees, and we've added a nominal shipping charge to help us get the parts over the border as fast as possible."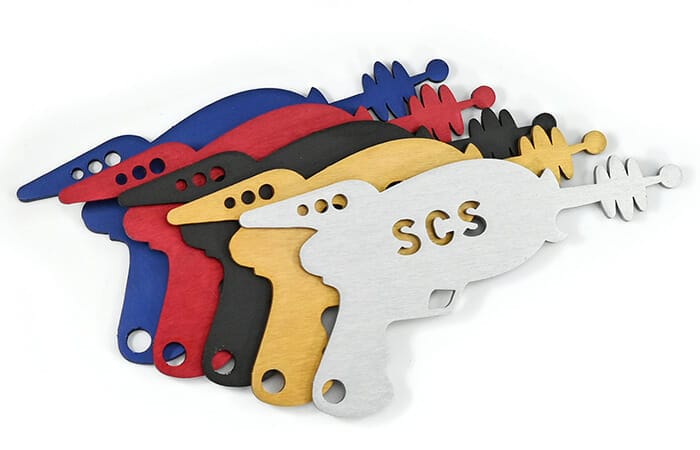 In addition to custom laser and waterjet cut parts, SendCutSend offers a number of services including sheet metal bending and forming, tapping, powder coating, 2D CNC routing, and deburring. Instant quotes make it quick and easy to upload your CAD design, pick your material, and see your pricing.
For businesses and manufacturers looking to place large, repeat orders, SendCutSend offers up to 60% off when ordering in quantity. Discounts start when you add one identical part to your cart. The more you add, the more you save.
In the three years since it was founded, SendCutSend has expanded its production to include a facility based in Reno, Nevada and one in Paris, Kentucky. The company plans to open several more facilities in the U.S. and offer shipping to additional countries outside of the U.S.