Here at SendCutSend, hundreds of hours have been spent making sure things like kerf compensation happen automatically on every cut we make. That said, there are times when a narrow "no-kerf" cut (our fiber laser kerf width is .008"-.040", depending on material and thickness) can be useful:
Nesting patterns within a single part
Slits for a sieve, filter, or flow straightener
An art piece with some 2D to 3D features
Here is an example of a part with reliefs cut to allow for bending by hand:
The applications for a no-kerf cut are nearly limitless, so keep reading to learn how to create and export a DXF from Solidworks with no-kerf cuts specified.
Setting up your file in SolidWorks
In SolidWorks exporting a DXF for upload to SendCutSend is as easy as a "save as" command, but for the system to properly identify no-kerf cuts, there are a couple steps you'll have to take.
The method outlined below will save you from having to make a drawing, then specify discrete layers, or worse; try and import your DXF into a secondary program to change a line color.
Let's use the pattern from the part in the picture. Below you can see the part with a sketch on the top face.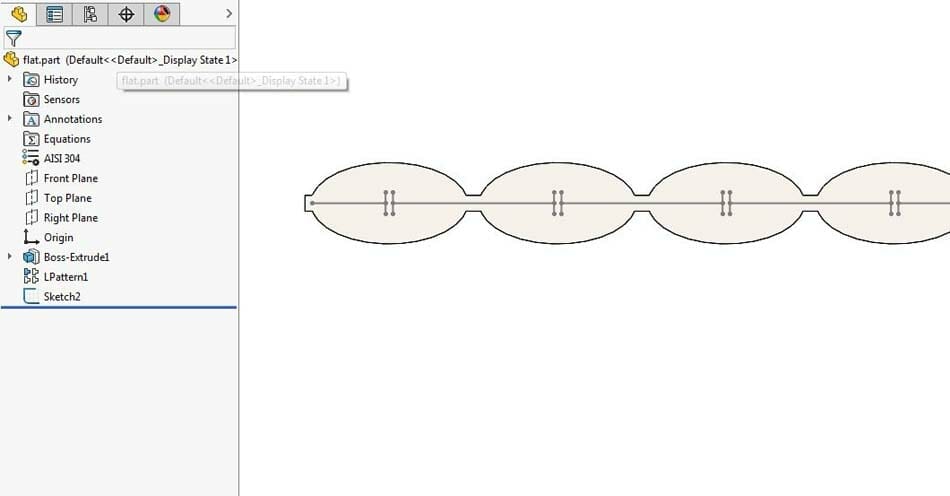 The issue we run into when saving this as a DXF is that there is no option to specify different colors for different features.
As you can see in the preview window, the outline of the part and the sketch are the same color.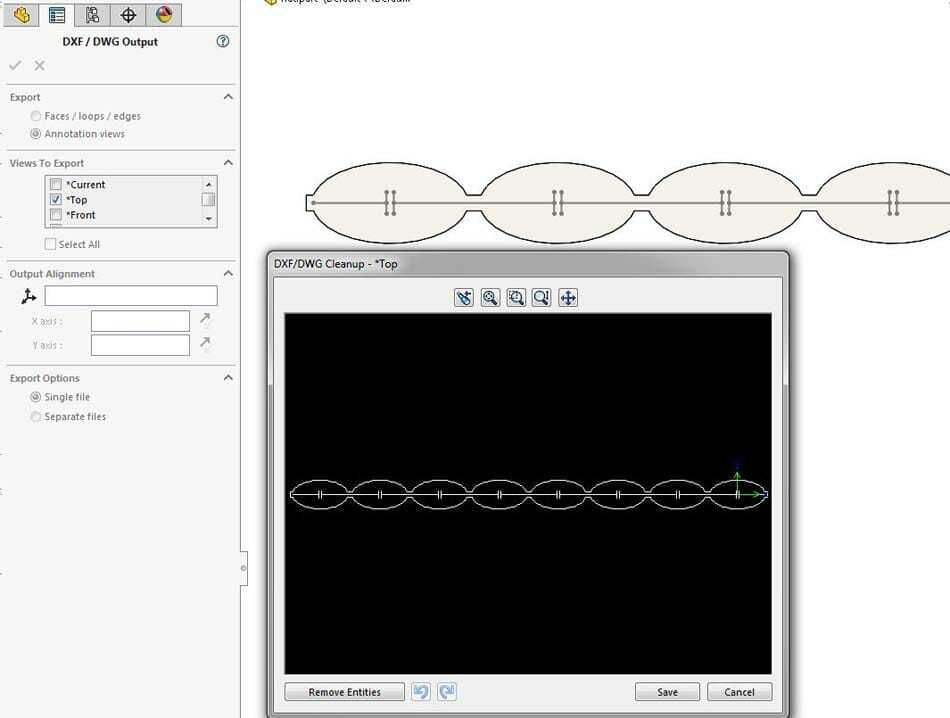 Sheet Metal Magic
To fix this, we can simply convert this part to sheet metal. Select "Insert > Sheet Metal > Convert to Sheet Metal"
Next select the top face, and your desired metal thickness or gauge.
At this point, if you were to jump ahead and save this as a DXF, you'd realize that the no-kerf sketch is still the same color as the part outline. To fix this we need to do a little property edit.
Fix System Options
System options can be overwhelming in a program like SolidWorks, but in this case it's super simple: In the "Save As" dialog, select DXF and hit the "Options" button. Finally, check "Enable" in "Custom Map SOLIDWORKS to DXF/DWG"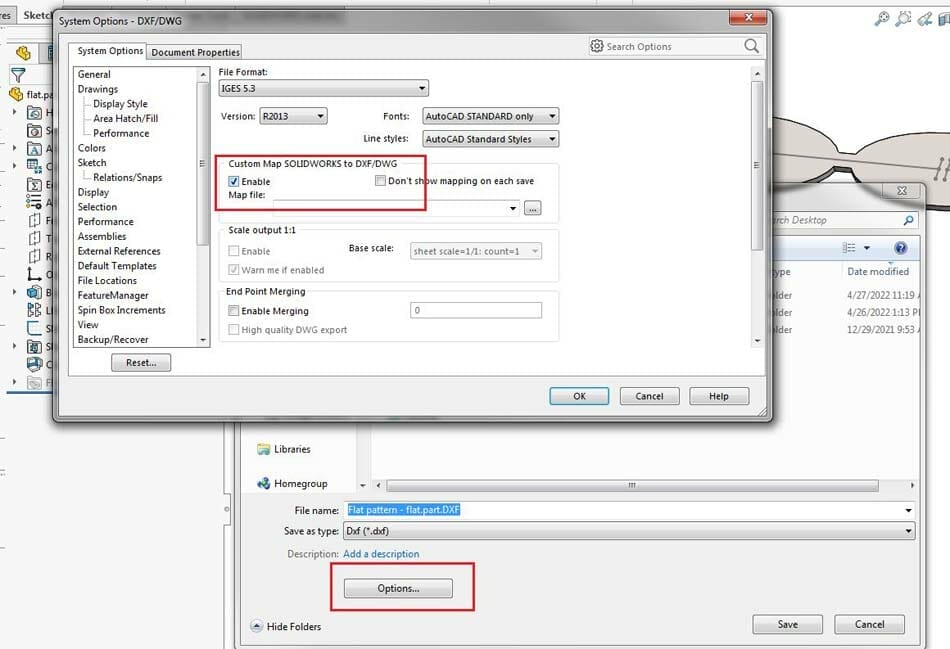 Now when you click "Save" you get a fancy new dialog box that allows you to map which features export into DXF and also allows you to change their color properties individually.
Note: Make sure you select both "Geometry" (the default) and "Sketches" in the "Entities To Export" options within the DXF Output dialog.
Define and Export
You'll notice that each cell under the "Define" and "Map" headings can be edited either by directly typing, or selecting from a drop-down menu.
Under "Define Layers" name the layers to differentiate the no-kerf geometry from your main outline and any closed-curve cuts by using "SCS_NOKERF" to name the sketch.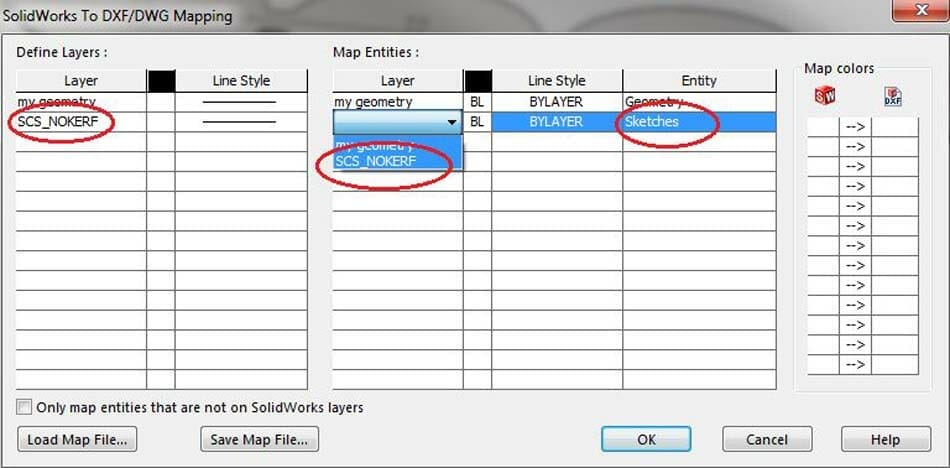 Under the "Layer" column in "Map Entities" you can select your newly-defined layer designations. Then move to the "Entity" column and select the Geometry and Sketches to match.
Select the color you like, and hit OK. In the cleanup preview you'll see the geometry in white, and the sketch in your color of choice. Save it where you can find it.
You are now free to upload the newly-colored DXF file to the SendCutSend instant quote tool.
The last step is to tell us what to do with the color.
Simply leave a note in the Item Description that says "No Kerf"

Don't be alarmed that the part preview doesn't show the color you went through all that work to apply; it's in greyscale.
And you're done. Now go design something amazing and cook it up with SendCutSend lasers!