There are a few key differences between gauge thickness and the actual dimensional thickness of your selected laser cut or waterjet cut material. Knowing these differences and how to choose the correct thickness for your material can save you a lot of headaches once you receive your parts. 
Watch the video and follow along with the transcript below to learn the difference between gauge thickness and actual thickness, and how SendCutSend is making it easier for you to pick what's best for your project.
Video Guide to Understanding Gauge Thickness
What to Know About Gauge vs. Measured Thickness
Before we had a way of describing physical measurements, we used gauge charts to describe the thickness of the material. (Typically, gauge charts go from a thickness of 3 to 30, and as that number increases, the material thickness actually decreases.) 
The problem with this is that different materials use different gauge charts because gauge thickness is dependent on the density of the material to describe the thickness. For example, steel uses a steel gauge chart, while aluminum will only use an aluminum gauge chart. Since you have to use and keep track of different gauge charts, you can make the mistake of ordering the wrong thickness of material.
Here's an example of how material thickness can vary:
If you were to order 10 gauge steel, you're going to get a physical measurement of 0.135."
If you order 10 gauge aluminum, you're going to get a physical measurement of 0.102."
That's a 0.030" difference, which is well outside the tolerances for most designs. Using these the wrong gauge chart can mess up your design.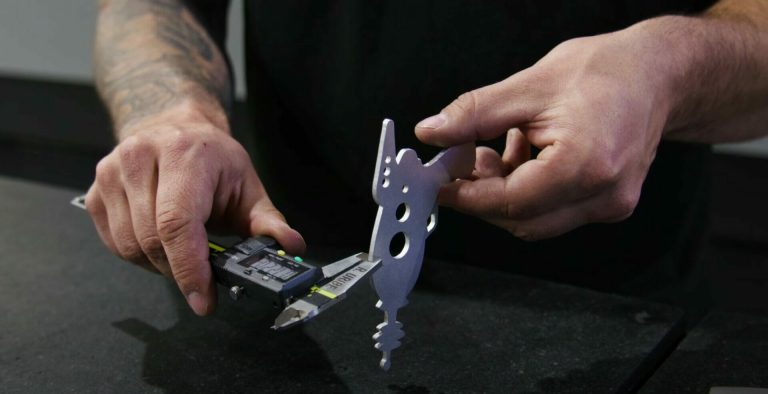 To protect your design and help prevent you from ordering the wrong material thickness, we made it easy. If you go to our website and select the material you want, you're going to see all the physical measurements that we have for that material in both imperial (inches) and metric (millimeters) units. Choosing your thickness based on what's physically measured off the material will help prevent any costly mistakes you could make when ordering parts based only off of gauge thickness.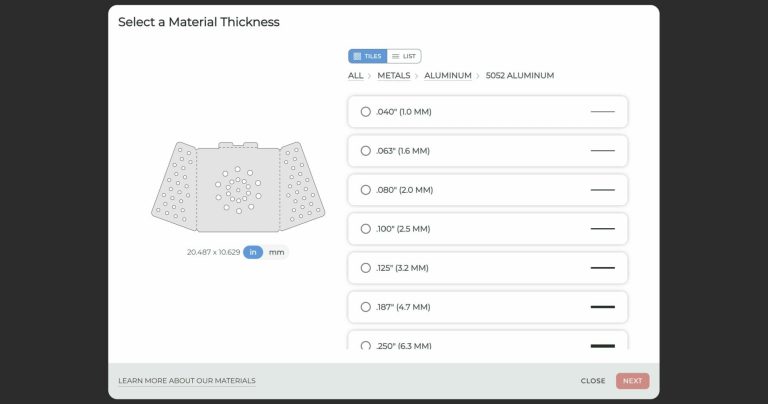 If you have any questions regarding the thickness of the material that you're ordering, don't hesitate to reach out to us at support@sendcutsend.com.