Per our bending guidelines, please enter bend definitions as measured from the outside of the bend. In the illustration below, you will see that the acute bend is being called out as 130°.
You can think of it as the number of degrees the flange is actually bent from a flat position.
When you enter bend definitions before placing an order on our website, you should be able to see a 3D preview of your bent part to confirm the definitions are correct.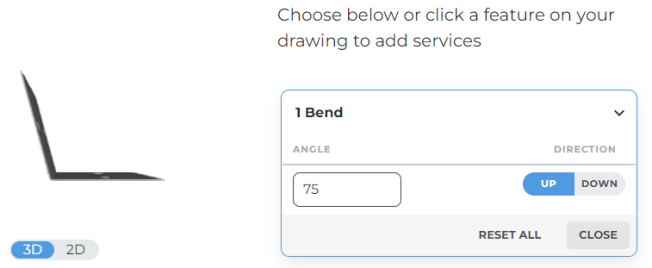 Note: the bend radius for your part can be found on the material page or the bending calculator. We do not offer custom bend radii.