Updating the shipping address for your SendCutSend account is easy. Here's how!
Account email address changes
1. First, set up a free SendCutSend account if you haven't already.
2. Log into your account here.
3. Click the dropdown arrow at the top right, then click Settings.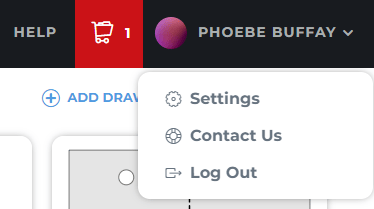 4. Select Shipping Addresses.
5. Click the pencil icon on existing addresses to update them, or click Add Address to add a new address.
6. Click Make Default if you want to set a shipping address to be the default at checkout.
Changing shipping address during checkout
If you need to change your shipping address during the checkout process, at the Billing & Shipping step, under Address & Billing, click EDIT under Shipping.
This will enable you to update the information and then click Save Address.
In Summary
How to change the shipping address for my account?
You can update the shipping addresses for your account under account Settings. It's also possible to update your shipping address at the Billing & Shipping step of checkout.