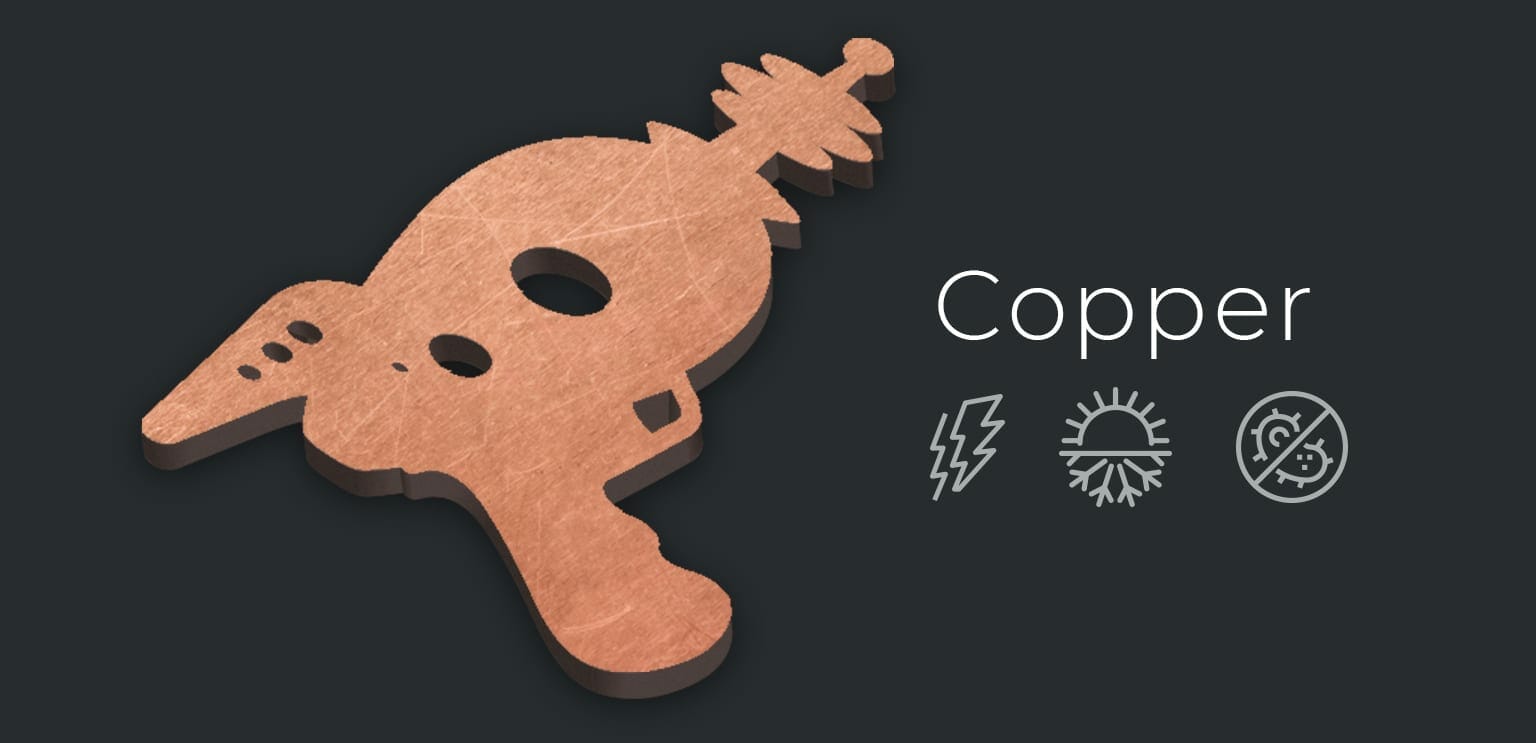 110 Copper - Electrolytic (ETP) Copper - 99.9% pure
110 Copper has thousands of uses over a broad range of applications due to its conductivity, corrosion resistance, and ductility.
If you're looking to create beautiful signage, architectural elements, electrical buss bars or jewelry, our laser-cut copper will stand the test of time and look good doing it.
Keep in mind that copper will turn green when exposed to oxygen and humidity over a period of time. We recommend polishing or adding a protective coating to maintain the bare-copper look.

CONDUCTIVE

RUST FREE

ANTIMICROBIAL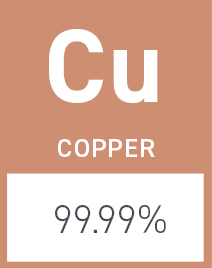 Available Thickness Chart
| Gauge # | Inches | Millimeters |
| --- | --- | --- |
| 16 | .063 | 1.6 |
| 11 | .125 | 3.17 |

Please Note:
Due to manufacturing variables, your parts may have small cosmetic imperfections/scratches. If you require a cosmetically-perfect finish, additional processing is available for a fee. Contact us at support@sendcutsend.com or make a note on your order to discuss options.